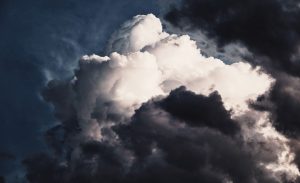 Is something a little off? And by that I mean… is something REALLY off?
Does there seem to be a splinter right in the middle of your "everything is okay" that just doesn't want to come out? If so, your spiritual awakening has quite possibly begun.
If I may be so humble, human beings ultimately fall into 4 categories: sleepwalkers, waking-uppers, awakers (yes Merriam-Webster, they're real now), and sane people. Rather than dismissing these categories as arbitrary attempts to generalize the incomprehensible complexity and intelligence of human existence, why don't we entertain them for a little while to see if we can't make a little sense of the spiritual awakening signs you've been bumping into lately…
So, let's start with sleepwalkers:
Consciousness (you) enters this world as aware nothingness. The physical clothing (the body) produces the very first experience of identification for consciousness. This is the first stumble that consciousness takes before falling completely asleep. The last stumble happens when that consciousness, after sincere effort to understand just what the heck it really is, finally comes to the conclusion that there's something fundamentally incomplete about it… something wrong with it. After all, being nothingness in a world that seems so certain of its somethingness is a big no-no. Needless to say, once this conclusion has been made, it's nap time.
Now the awareness of itself as being just awareness has become almost completely obscured and its quest to define the center of itself as something specific has been seemingly achieved. Although this definition of itself is based on lack, at least it's finally found its place in the world. Naturally, a search to resolve this apparent lack begins thereby ensuring a long and often times nightmarish sleep. Most human beings on the planet hang out here. Whether they are plumbers or presidents, actors or activists, all of them share one essential belief: Something's wrong and something needs to be fixed. Of course, this belief that something's wrong and that something needs to be fixed is always projected onto the outside world and is rarely seen as having anything to do with the fundamental definition they have of themselves (lack).
Waking-uppers:
A much smaller percentage of the population lives here. These are the folks who have begun to realize that the search to improve reality (themselves) has not provided any meaningful or lasting results. While this realization is a BIG step closer to home, it's also a mixed blessing. Now their awareness has expanded to such an extent that they can no longer easily ignore that painful core definition of themselves. To help counteract this increased sensitivity to their underlying dis-ease, many self-help modalities are often adopted. The personality moves through a lightening process where much of its heavy and unhelpful conditioning is stripped away and painful behavioral tendencies are dissolved. In a nutshell, the personality becomes less of a personality. Although a great deal falls away here, one thing remains: identification with being a separate little 'me'. This just means that some fundamental belief is still kicking around somewhere which claims reality (you) is missing something… even if that belief shows up as a soft whisper on a gentle wind during a yoga class.
When people have been on this path long enough, eventually they hit a wall where forward movement is no longer a possibility; it's just too much work to keep hope alive at all. This is not a state of depression (because depression is still a disguised form of hope) – it's a state of heightened neutrality; a place where the 'right and wrong' of life are given up on. It's in this state that a human being finally finds themselves at the entryway of the gateless gate called 'enlightenment' (also known as freedom).
Awakers:
The transition from being a waking-upper to being an awaker is immensely transformational. For every person who crosses the threshold of that gateless gate, there is a very noticeable transformation of consciousness that happens. The center-point of one's being falls away (or is fully revealed to have never been there) and the internal division / definition of lack that has driven the seeker for years is finally uprooted. This is also when what could be called 'God' reveals itself in everything. Some spiritual traditions claim that this shift in consciousness is just the beginning of a new journey through enlightenment while inadvertently downplaying the significance of this event. So let me be clear to any of you who have already experienced this shift: enjoy it! Sit back, put the teacher role on hold, stop chopping wood and carrying water for a minute and just enjoy the fact that you died and yet somehow something didn't. 🙂 Then… pick up the axe and bucket and continue on.
Unfortunately (or not if we want to be a non-dual teachers pet), a great many awaker folks tend to never pick up that axe and bucket again. Why? Because even after enlightenment, after the ego-identified mind dissolves, the mind is still there and is still fertile for identification to happen again. This is where a new, more subtle identification with enlightenment itself or 'oneness' often happens. Ever notice how some teachers who seem to have genuinely awakened appear to act in a saintly kind of way? Or how some teachers play the 'bad boy' or 'bad girl' enlightened role? That's the new identification… that's what happens when an awaker stops chopping wood and carrying water (stops self-inquiry). The majority of awaker folks live here. It's a nice place to live with little difficulties that ruffle the feathers but it's also a slight cop-out. The depth that enlightenment can go is much deeper than anything that could ever be identified with…
You might be wondering how many 'awaker' folks there are on the planet right now. I don't have my enlightenment abacus nearby but for the futile sake of making comparisons… if all the sand grains on a large sandy beach were the entire human population and you took a scoop of sand in your hand, the number of sand grains you'd be holding would be comparable to how many 'awaker' (enlightened) folks there are on the planet. It's possible that humanity is awakening at a faster pace right now so we may indeed see two handfuls of sand in our lifetime.
Every enlightened person was a waking-upper at some point. And just as every waking-upper will discover at some point (or at some lifetime), enlightenment happens when one's seeking has become so utterly exhausted that there's nowhere else to reside except here now in absolute freedom.
Sane people:
Sane people are rare. Not because they are special, but because they are the epitome of non-specialness. A sane person is what's left when being an 'enlightened person' no longer holds any value… when ALL identity is seen to be one giant booby prize. A sane person has simply 'been there, done that' in regards to all aspects of human existence. The curtain has finally come down (or has been lifted to be more accurate) and the drive to experience life has evaporated. Sane people can come across in a variety of ways; since they're no longer putting energy towards maintaining any form of identity, they tend to behave in a way that's in direct relation to whomever they're interacting with; in direct relation to whatever is being asked of them in any given moment. In other words (metaphorically speaking), a clean non-distorted mirror can only present what's placed in front of it.
How many sane people are there? Drop your two handfuls of sand and just count the fingers you see. Technically speaking though, a sane person doesn't exist. No 'person' or identity is sane so when a human being finally returns to sanity, there's nobody there to say "honey! I'm home!" and nobody there to say it to. 🙂
Now. Perhaps while you were reading the above post you were wondering which category you fell into. Here's a tip: Forget everything I just said and just stay in the sanity of that forgetfulness for a while. After all, insanity is having to remember who you are, where you are, how you got here and where you're going… isn't it? Why not say: "Screw these categories Kyle, I'm quite content to just rest here as this aware no-thing that 'I' am. You can take your categories and shove them up your ass."
Copyright © 2018 Kyle Hoobin